Further development of Wimao Eco-Friendly Pallets
30.3.2022
During the last half of the Remat project, both production line automation and Wimao Eco-Friendly Pallet product have been further developed. The pallets have been delivered for testing and the first customer deliveries were also exported in autumn 2021. When miscellaneous recycled plastics are used as raw material, which would otherwise be disposed of by incineration and thus cause carbon dioxide emissions, Wimao Remat's recycling technology can be used to produce ecological, carbon-negative products.
Chair frames from Wimao's Wemix® composite material

30.3.2022
Testing and product development of the Remat production line has continued during 2021. In the summer of 2021, we produced a batch of chair frames from our Wemix® composite material. How beautiful and comfortable deck chairs were made of them!
Development of the quality and environmental management system

3.8.2021
In the Remat project, we have collaborated with Savonia University of Applied Sciences by commissioning theses in creation of quality systems ISO 9001 and ISO 14001. Thank you for your cooperation to both thesis workers and teachers for their guidance. The development of the quality and environmental management system will continue in accordance with the principles of continuous development and to ensure the high-quality operation of Wimao's recycling facilities.
The first euro pallets are produced.
5.7.2021
Wimao's first ECO-FRIENLY PALLETs were produced with the new Remat manufacturing process. Testing the line and product development work will continue during 2021. The main raw material of these pallets at the Riihimäki plant is bale plastics supplied by Salpakierto Oy from Kujala waste centre. These bales are largely moistened with various light film plastics, and they also contain some label paper fibers.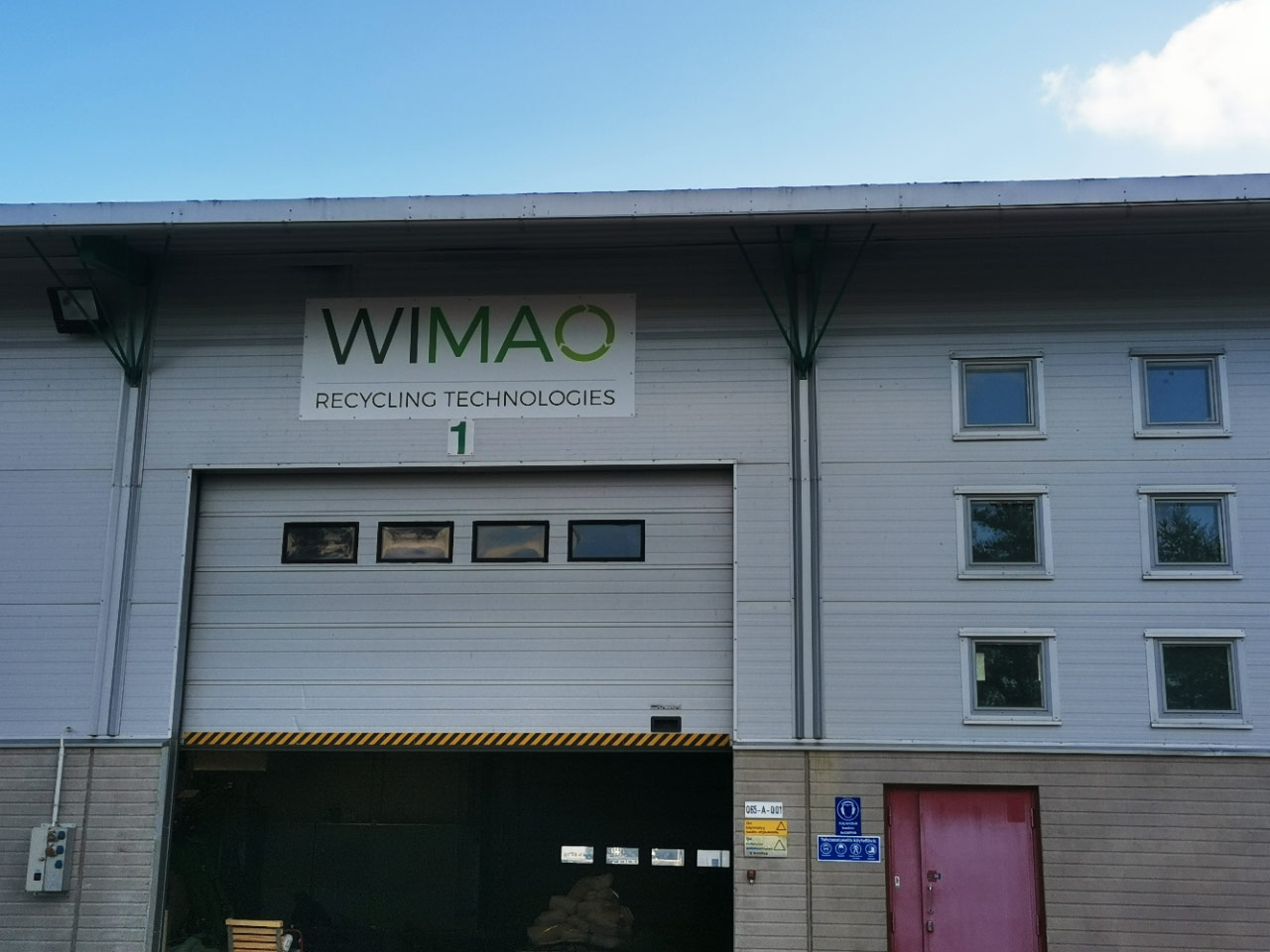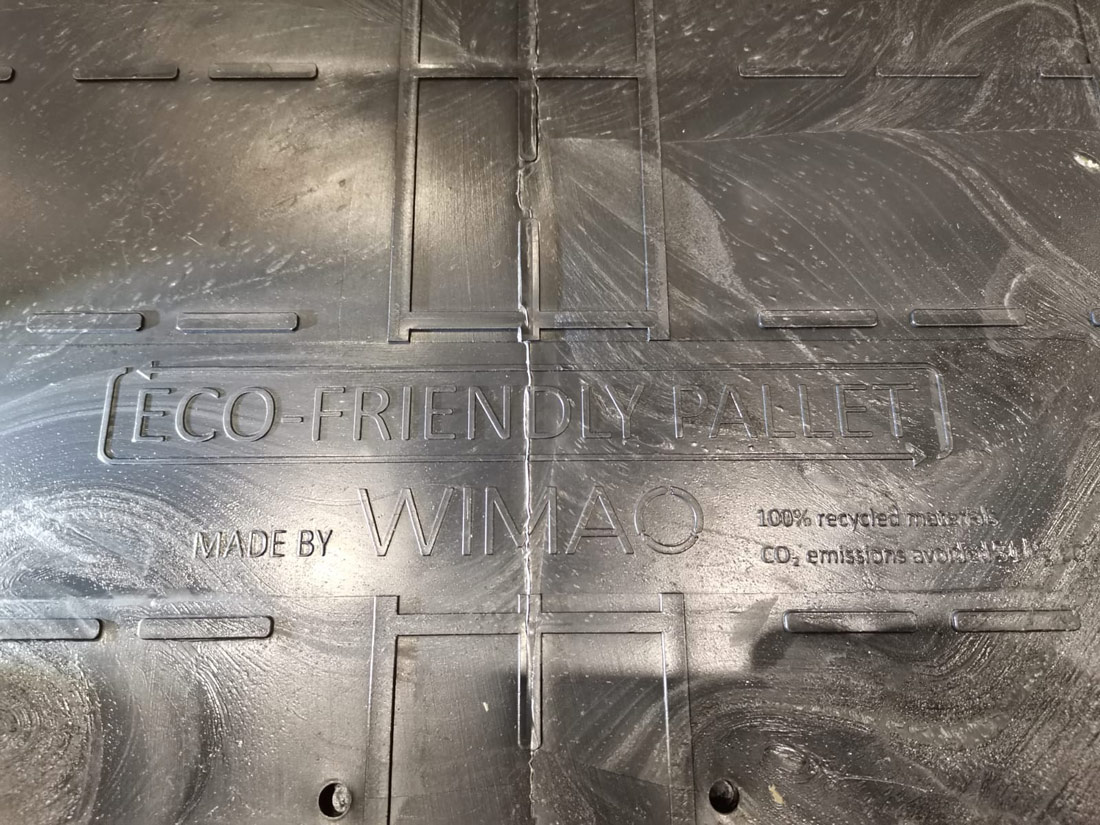 Crushing line installed and commissioned
18.2.2021
Remat project is now progressing rapidly. The first equipment installation and commissioning have been completed. A crushing line was installed and commissioned at Riihimäki plant during February 11-17, 2021. Equipment installations will continue in the coming weeks, so there is now a lot of in-house and external installation staff moving around the plant.
Greenhouse gas emissions need to be reduced significantly over the course of the next 30 years.
Innovative technology
The innovative technology used by Wimao will help to reduce the amount of Co2 emissions traditionally caused by incineration, which is the standard process used to deal with materials that are ordinarily considered waste. By extending the life cycle of these materials, Wimao techology is directly contributing to a reduction in Co2 emissions. This technology can be utilized around the world, it has the potential to change global industries
This project has received funding from the European Union's Horizon 2020 research and innovation programme under Grant Agreement No. 947230
Contact information:
Minna Sipi
Business Development Manager
Mobile +358 40 641 8641
Email minna.sipi@wimao.fi